A Guide to Buying your First BBQ Grill
21.10.2019
Let's face it – Singapore isn't really known for its DIY BBQ culture. Outside of the occasional East Coast Park or condominium pool-side party on a communal charcoal pit, many locals don't really have much experience with BBQs, let alone even dare to dream about owning one of their own.
However, we'd like to change things a little.
Barbequing doesn't always need to be a special occasion activity and it doesn't always have to be seen as a hassle. It can be easy and suitable for any kind of lifestyle and home.
When I got my Brazilian husband his first gas grill back when we were still dating, he was using it four to five times a week. It wasn't just because grilling (or churrasco) is a big part of his culture, it was also the convenience that came along with having a gas BBQ.
The reality was that we were able to do away with washing piles of plates, pots and pans because we cooked directly on the grill, and we served steak as finger food slices on a chopping board with seasoned manioc flour (farofa) on the side. Grilling was the fast option and the clean-up after was a breeze (especially because he didn't have a helper).
Returning to what I said about grilling being easy and suitable for any kind of lifestyle and home, I really mean it. Whether you're a meat or veggie lover, own a house with a garden or are an apartment dweller, single or living with a large family, a cooking expert or amateur, there is a BBQ out there for everyone.
Here are just some of our BBQ recommendations for various lifestyles:
For the Steak Lover: Any of the Napoleon Rogue & Prestige Series (with infrared side burner), price starts from $1712

If you're a die-hard steak lover, the Napoleon range has a fantastic array of grills with the infrared side burner option. This infrared side burner acts as both a regular side burner (to heat up items in pots and pans), as well as a sizzle zone. These babies get real hot, real fast. We're talking 980 degrees Celsius (1800 degrees Fahrenheit) in seconds!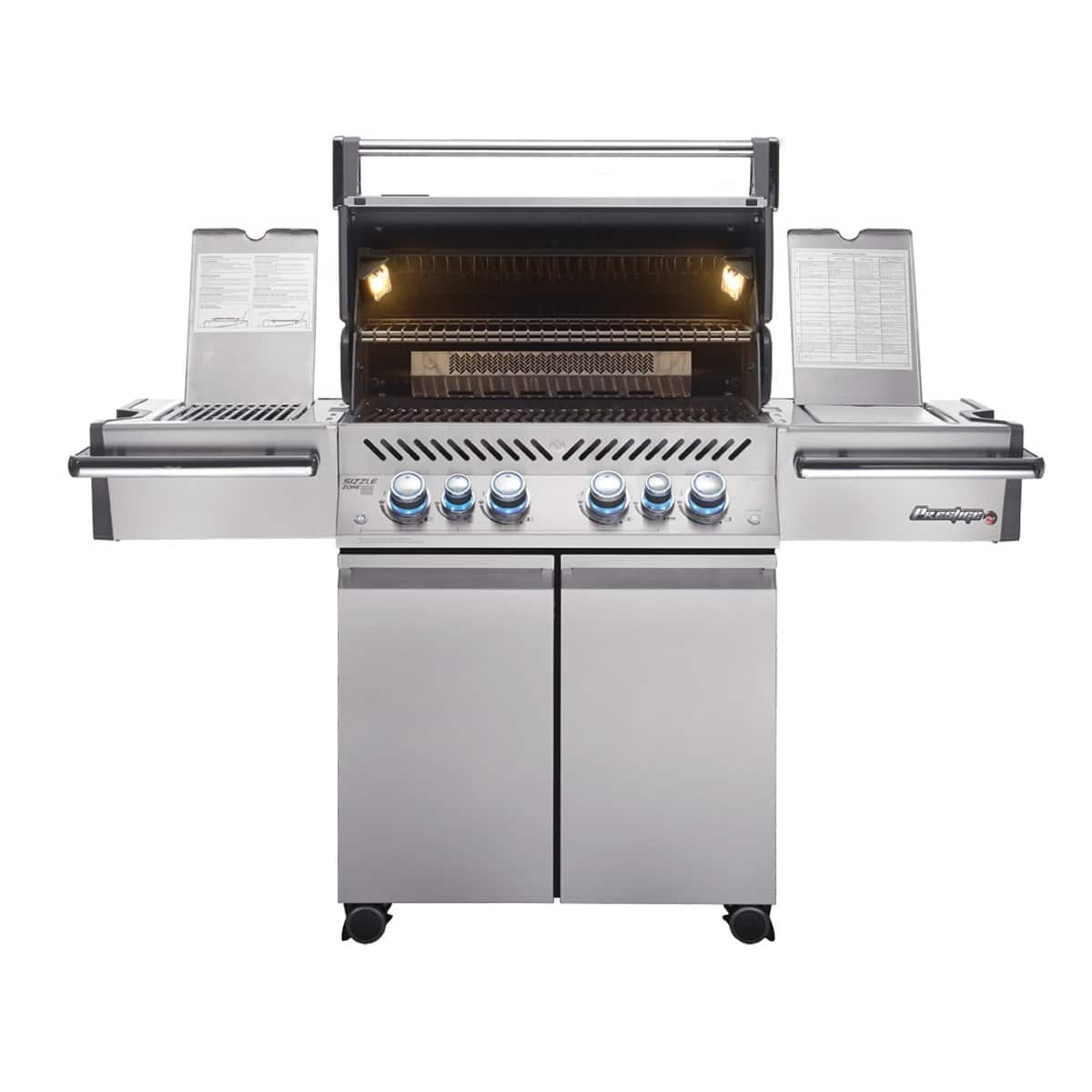 The ceramic burner in your sizzle zone is lined with tiny holes and grooves, so very little gas is needed to heat up the ceramic. The red glow created by the Infrared sizzle zone is actually short wave infrared energy that is responsible for the intense heat. This extreme heat transfers into the cooking grids which get hot and create those delicious sear marks on your food.
For the Budget Conscious: Char-Broil Classic 2-Burner, $329
Things can get pretty expensive on our little island, so if you're looking to stay below $500 for a gas grill, consider this 2 burner grill from Char-Broil. It's a compact, no-frills gas grill that uses Porcelain Coated Wire cooking grates. The real selling points of this BBQ is that given the price and size, it actually has a decent burner BTU of 20,000, and comes with the added bonus of side tables with ample space for a chopping board on one side and plates on the other. This would make for a nice little BBQ for a couple or small family.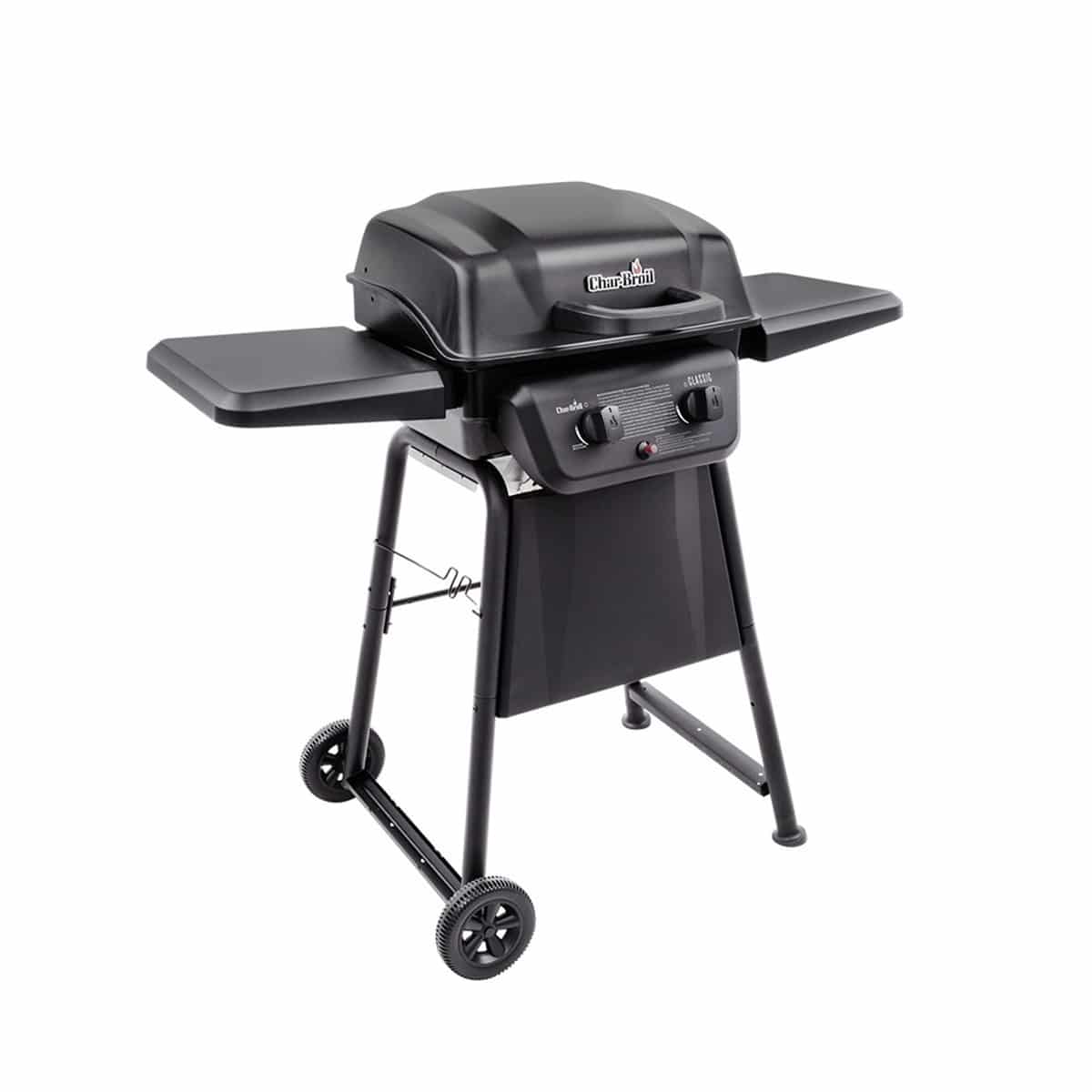 For the Beginner: Liberty Chef Pro, $999
The Liberty Chef Pro is really the perfect BBQ for a beginner who's just learning the ropes and experimenting with different grilling methods. For just under $1000, this 3 burner grill comes with a ton of features like a motorised rotisserie, cast iron grills and griddle, side burner, warming rack and even one collapsible side table for homes with space constraints. You could do anything from cooking up sunny side up eggs on the griddle to chicken on a rotisserie, or toasting baguettes on the warming rack or even heating up sauces and soups on the side burner – this BBQ is a versatile little kitchen on its own!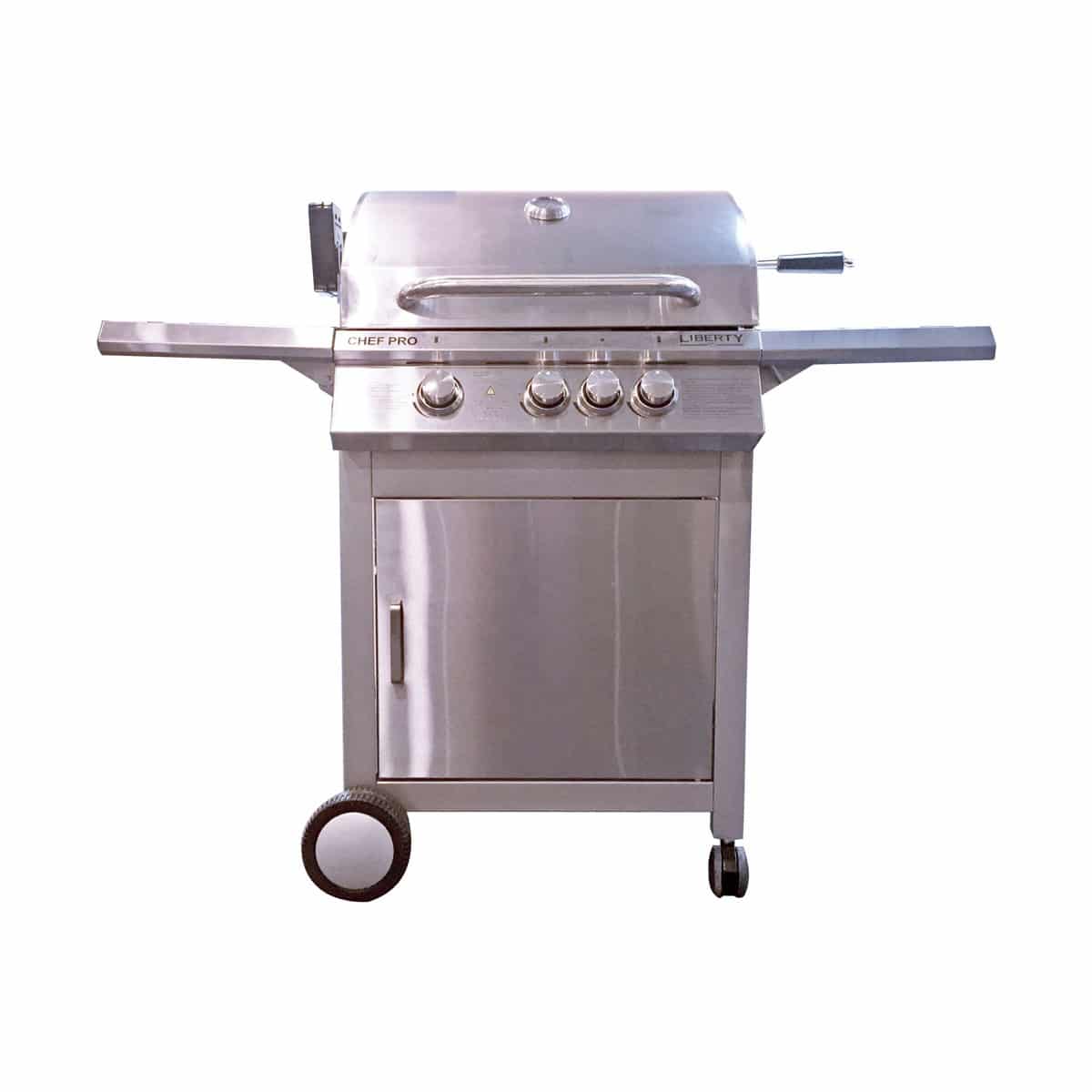 For the Can't Decide between Gas or Charcoal: Char-Broil Gas2coal® Hybrid, $899
If you can't decide between getting a gas or charcoal BBQ, and getting two different types will either take up too much space in your home (or burn a hole in your wallet!), consider the Char-Broil Gas2coal Hybrid BBQ, which is exactly as its name describes. When this 3 burner grill is not being used as a gas BBQ, it can be used as a charcoal one simply by removing the charcoal tray from above the BBQ trolley below, placing it above the burners and lighting it like you would a regular charcoal grill. Do note that you cannot use the gas and charcoal at the same time, or use the gas burners to light the charcoal. However, the side burner can still be used when the charcoal grill is lit.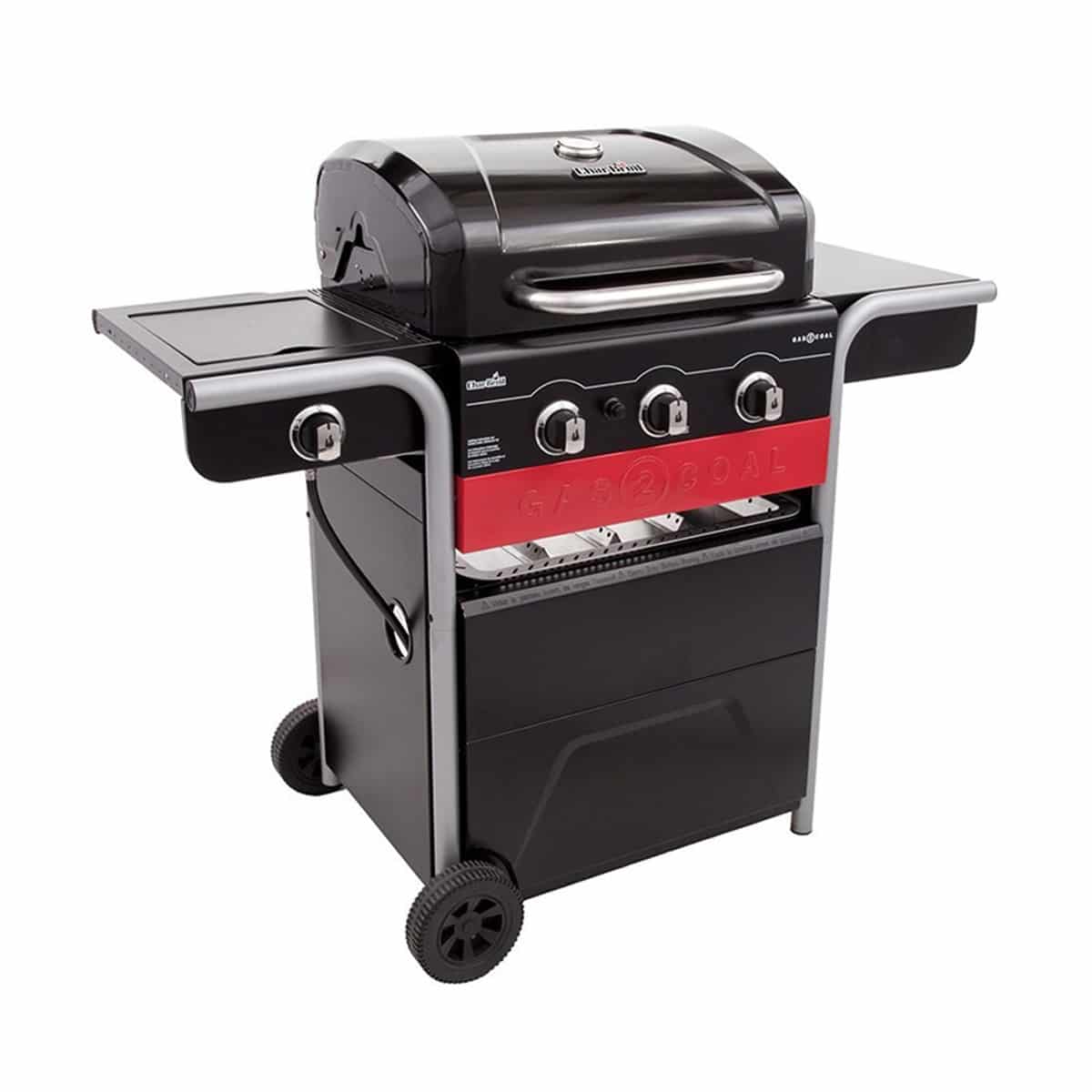 For the "Die-die-must-use-charcoal": Napoleon Charcoal Kettle Pro22K-LEG, $642
Kettle grills are probably the most iconic-looking grill model around, and the most readily available in any major BBQ retailers. So what makes this kettle BBQ from Napoleon stand out from the rest? First of all, unlike other similar BBQs which usually use thin chrome-plated steel wire grill plates, this kettle grill has a solid, heavy-duty cooking grate that will last a while. Another user favourite of this BBQ is the hinged lid attached to the fire bowl. No more having to figure out where to put the lid while you're barbequing! We also love that the price already includes a BBQ cover, and assembly and delivery costs all in as well.